Innovating Cryptocurrency
Commerce
Diversified Trading Ecosystem

A fully decentralized ecosystem to help users optimize & retain their crypto by using a suite of intuitive DeFi product offerings such as TeraBlock Co-op farms, our novel NFT marketplace and Trade Automation.

Gain Confidence in a New Asset Class

Being new to digital assets can be intimidating in a market where big price swings and extreme volatility can downgrade your entire portfolio in minutes. Our products are designed to help you maximise returns while managing risk.

Simplest way to Manage Crypto

Products built to on-ramp newbies into the Crypto ecosystem. Now you can manage your crypto with a few simple clicks and start earning via TeraBlock Co-op farms or Trade Automation.

Let us do the work for you

Not a pro? Not a problem! Our intuitive DeFi protocols & Trade Automation are just the right products you need to navigate like a pro. Plug-and-play like mechanism allows you to connect your wallet and start interacting with products that earn you rewards without worrying about market volatility.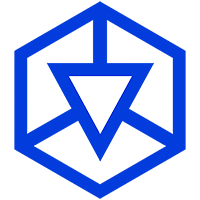 Tera

Block TBC Token

TBC token powers the TeraBlock Ecosystem. It acts as a multi-purpose utility token, offers discounted fees for network participants and will be the reserve currency for the TeraBlock NFT marketplace.

Furthermore, TeraBlock native staking pool & the launch of TeraBlock Co-operative farms will offer TBC holders rewards by participating in TBC staking or high yield Co-op farming pools.
Ignites the TeraBlock Ecosystem
Used as network fees
TBC native staking
Supports TeraBlock Co-operative Farms
Stakers earn a share of the network fees (Coming Soon)
Governance Rights (Coming Soon)
Total Supply: 400,000,000
Binance Smart Chain native token
5000+ Holders
MultiChain
Bridge
TeraBlock Cross-chain bridge is a robust decentralized bridging platform to bridge your assets between any blockchains with a focus on security. Our multi-layered security and dual setup approach means integration between blockchains becomes efficient and seamless. Easily transfer your assets between blockchains using a simple user-friendly and modern interface.
Simplest user interface
Fast transactions and secure contracts
Low transaction fees
Transparent on-chain transaction broadcasting
Fast and multi-layered integration to any blockchain
Multi-asset and multi-chain bridging
Dual setup functionality, both mint/burn and lock/unlock
Co-operative
Farms
Earn jaw dropping yields by staking your tokens on the TeraBlock farms. Farm and earn on the most disruptive farming protocol in DeFi. TeraBlock Farms offer the simplest way for users to stake their crypto in a few simple clicks. With flexible and secure farming options you can choose a farm to suit you.
Fully decentralized, your keys your crypto!
Top grade security, our contracts are fully audited
No fixed lock-ups, unstake at anytime
Real-time rewards distribution, claim rewards at any time
Earn competitive yields, make your crypto work for you!
Fast and easy pool setup process
Flexible farming options
Select farms from a wide range of blockchains
No hidden fees or miscalculations, earn the rewards you're shown
NFT

Marketplace

A breakthrough peer-to-peer marketplace that allows users to create, list, sell and purchase NFTs, digital collectibles, and artworks. The only NFT marketplace where your NFTs are secured through our unique TeraBlock Price Protection mechanism. Buy NFTs with peace of mind knowing your NFTs are safeguarded against downside risk.
NFT marketplace made simpler
Building trust in the metaverse
The credible canvas for creators and collectors
Collectors of fine art are on the rise today
Discover, collect, and sell extraordinary NFTs
Set up your private wallet
Mint and list your NFTs for sale
Get your NFTs secured from market volatility
Ultra-low premiums for insuring your NFTs
Easily turn your digital content (file types like JPEGs,PNGs, MP4s, PDFs, etc.) into digital items (NFTs) that go live on the blockchain
Make bids and purchases on digital items history
Trade
Automation
TeraBlock's autonomous trading mechanisms are engineered to navigate through volatile markets and generate micro returns that accumulate into larger returns to the long haul. The automated trading mechanism makes autonomous decisions related to buying and selling of crypto assets based on pre-configured entry and exit signals.
Powerful forecasting mechanism with fine-tuned algorithms
Predetermined thresholds for purchase and sale
Use of predictive techniques like linear regression and artificial neural networks
In-built prognostic mechanism to identify low-risk trading strategies
Thorough analysis of the prevailing market conditions
Portfolio rebalancing to maintain users' risk level
Robust risk management mechanism to find suitable exit points
Protection against market volatility